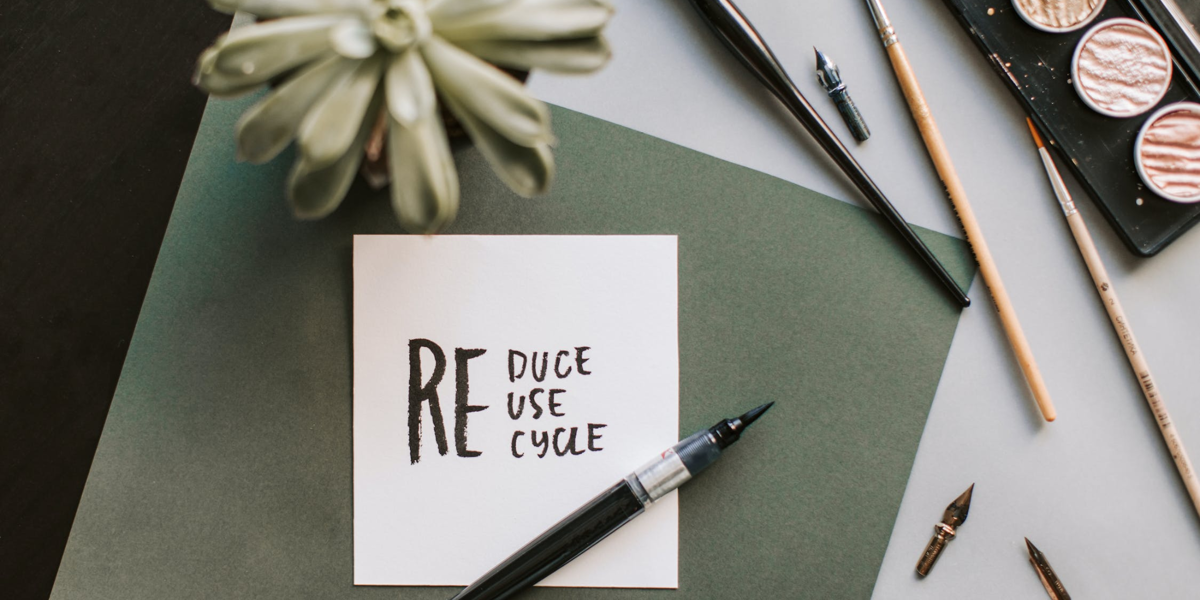 What can you expect from the GSS Self-Assessment Questionnaire?
As written by one of our members
When was the last time you checked how green your language school is? While we can easily get preoccupied with the financial aspect of our businesses and the success of our students, we often forget about the environmental impact that our schools have on the planet.
Even though schools aren't among the main contributors to the key environmental concerns, they certainly play a role. So it's safe to say that by implementing a number of small changes, we can make a world of difference.
Green Standard Schools (GSS) is an association that equips managers with everything you need to take the required steps to make your language school more eco-friendly.
About Green Standard Schools
If you're reading this blog post, you're probably already familiar with Green Standard Schools. But in case you simply jumped into this blog, what you need to know is that GSS is a global, not-for-profit association, created to help language schools across the world protect the environment.
Becoming an accredited member of the GSS association is the perfect way to ensure that your language school gets the well-deserved recognition and certification for all the environmental action you are taking. But you will have to earn it. We're not in the business of "greenwashing"
The process of applying for the GSS certification is relatively straightforward. All you have to do is submit the online application forms, which involves filling in a self-assessment questionnaire and providing the necessary documentation that will support your claims. The GSS team will then review your application and decide whether your school deserves to receive accreditation.
Since you're probably here to learn more about what you can expect from the GSS self-assessment questionnaire, let's jump straight into it.
What to expect from the GSS questionnaire
Once you decide to apply for GSS accreditation, you'll need to fill in the online application form, which has two sections. The first section is focused on providing more information about your language school. The second section consists of 50 Yes/No questions that focus on the current environmental policies and practices at your language school.
Every time you answer "Yes" to a question, you'll need to provide a document, link, photo, comment, or anything else that will enable GSS assessors to verify your statement.
Our assessors award points both for the school's answers, and for the evidence provided that supports these answers. So the evidence is important. The maximum number of points available is 200, and schools need to score a minimum of 130 points in order to be eligible for accreditation.
Irrespective of the score obtained, each school that submits an application will receive a report that highlights areas where the school is doing well, and provides recommendations for further sustainability initiatives. The report may also include resources and tools that can help schools implement additional sustainability practices.
Most schools seem to find this feedback extremely helpful. As one applicant told us:
"It is great to have the areas where we can improve highlighted so clearly, as many of them would have been things we wouldn't have thought of doing. We're very pleased to be working towards this."
To put it in simple words
So, what is the core purpose of the GSS self-assessment questionnaire?
Essentially, it is designed to help language schools identify their current environmental strengths and weaknesses. The questionnaire covers everything a school does that may have some environmental impact, such as its energy and water consumption, how it deals with the waste it generates, how environmental issues are included in course programmes, etc.
The self-assessment questionnaire can be accessed online through the Green Standard Schools website or by following this link.
The questionnaire is free to use, and feedback is also provided free of charge. So the application process is entirely risk free. It simply allows schools to measure how they are doing, and identify new opportunities for sustainability
Only schools that qualify for GSS accreditation will then be invited to sign a membership agreement and pay the corresponding fee to become a new member of the association.
All in all
The GSS self-assessment questionnaire is the perfect solution to make sure your language school is taking the necessary steps to lessen the impact its activities have on the environment.
Green Standard Schools also supplies its member schools with an Accreditation Certificate and copies of the GSS logo that they can use on their website and social media networks.
Although accreditation needs to be revised annually, the process gets simpler and quicker every time, and member schools truly gain a great deal in return, for the benefit of their institution and all their students.
In addition…
GSs is also working to help member schools integrate environmental topics into their language teaching curriculum, by providing access to specialised lesson plans, with supporting educational materials and content.
What's more a consortium of GSS schools was recently awarded an Erasmus+ grant for innovation development. Through this project, the partner schools are developing a wide range of educational content for teachers and learners of English, French, and Spanish, that includes videos, lesson plans with supporting materials, and even a teacher training handbook designed to help schools adopt more environmentally friendly ways of teaching. But more on that later!