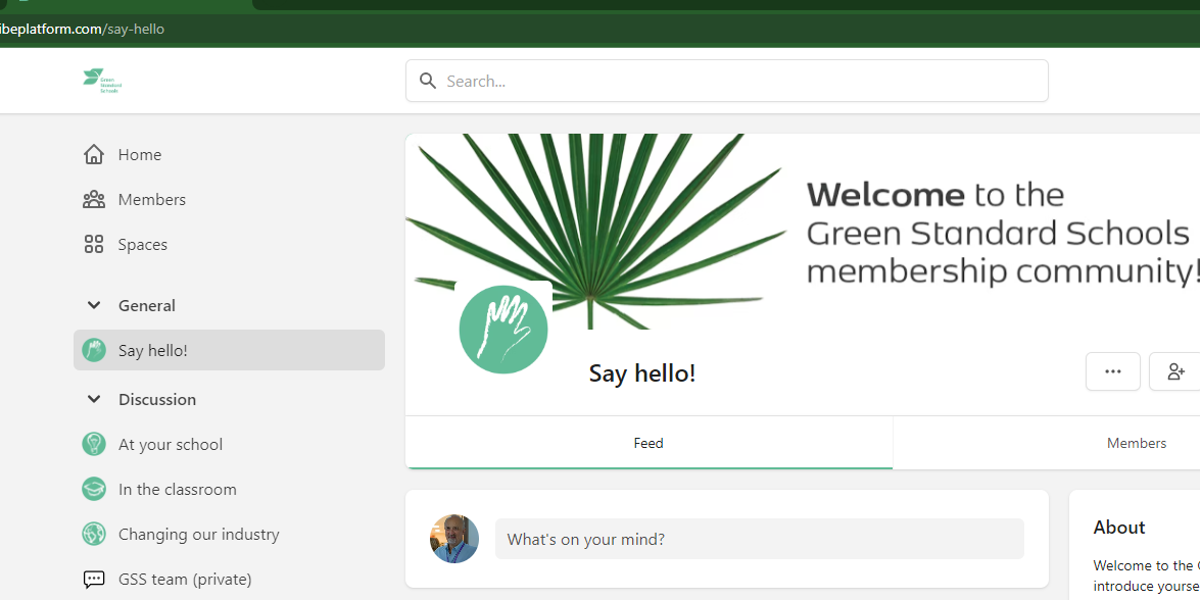 Join our tribe!
Another benefit of GSS accreditation.
One of the many benefits of obtaining GSS accreditation is that you will be able to join our growing community of school owners and managers, and share ideas about how to make your language school even more environmentally sustainable.
To help facilitate this sort of communication, we have set up a members' community on Tribe – a popular and customisable digital platform that has been designed to help bring people together.
Apart from the 'Say hello' space which gives members the opportunity to introduce themselves and their schools, we have also opened three other discussion 'Spaces'. These are:
At your school – a space designed for questions, suggestions, and discussion on how to improve the overall environmental performance of our schools.
In the classroom – a space for teaching tips and ideas on how to introduce environmental issues into our classes more frequently.
Changing our industry – a space to allow discussion of the bigger picture. What changes should we be working towards? How can we inspire other people in our industry to take action and join the green movement?
If you are an accredited GSS member you should have received an email inviting you to sign up to this new online discussion space. If you haven't received the email, or if you have experienced a problem signing up, don't hesitate to contact us: info@greenstandardschools.org
We look forward to building a dynamic 'tribe' that will be of real benefit to all our members.