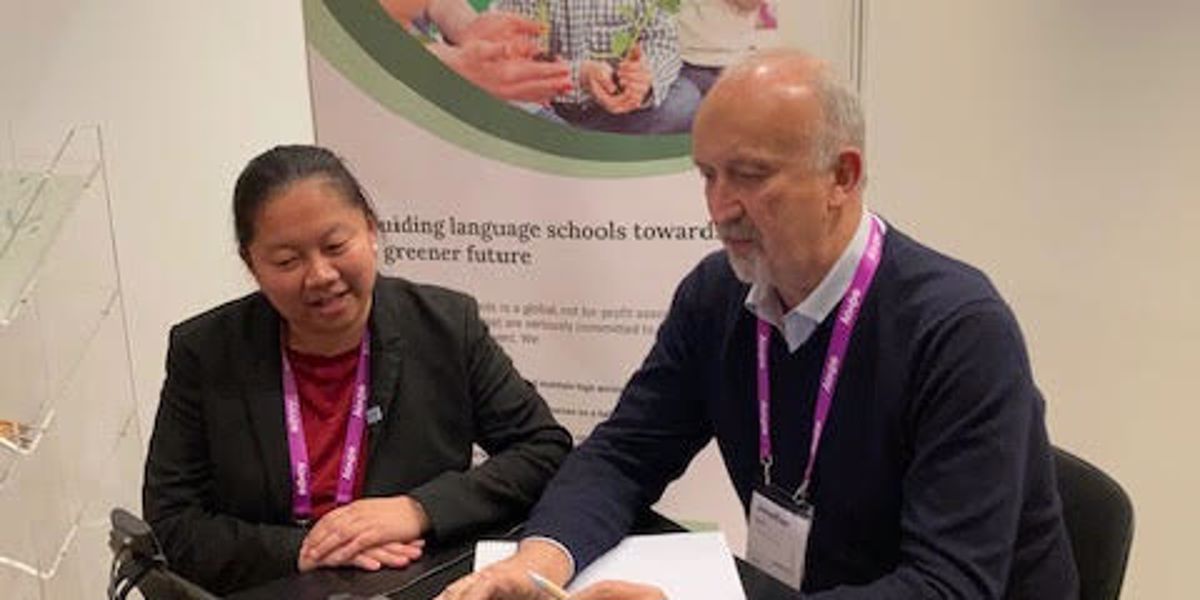 Green Standard Schools at ICEF Berlin
Green Standard Schools President, Jonathan Dykes, meets schools from all over the world at ICEF Berlin
ICEF Berlin is the international education industry's largest and most comprehensive global networking event, bringing together education professionals from around 120 countries. GSS was very pleased to be able to attend this year's hybrid edition of the workshop and meet with language school owners, as well representatives from several national and multinational associations of language schools. We even had the opportunity to give a seminar, outlining the reasons why we decided to set up our association and explaining how our accreditation system works.
We're delighted to say that the response to our proposal was overwhelmingly positive, no doubt helped by the fact that the COP26 conference in Glasgow was on at the same time, so the environment, and more specifically climate change, was headline news for the duration of the ICEF workshop.
As everyone in Glasgow was saying, it is time to stop talking and start taking decisive action. Our aim is to help the global language teaching industry take action and commit to a sustainable future.